Lessor's Risk insurance protects you, the Landlord, from liability arising from a lessee's (tenant's) property loss (located in the building you own), which includes:
damage and destruction of property

vandalism

theft
Lessor's Risk Insurance also protects you against claims for injuries to a lessee and its employees, as well as customers who visit the lessee's location during the course of business.
As your company expands globally, so do your exposures. Companies with international operations and executives or staff who travel internationally may be targets for kidnappers and extortionists.
While no one can predict where or when a kidnapper or extortionist might strike, there are steps that you can take to protect your executives and families and prepare for a possible threat. A Kidnap & Ransom policy should be an integral part of your risk management program.
The Kidnap & Ransom policy will provide coverage for the following:
Liquor Liability Insurance is designed to provide liability insurance protection for those businesses who manufacture, distribute, or sell liquor. You need liquor liability insurance if you sell liquor and your business is a:
In today's challenging healthcare marketplace, we can help guide you to better results and a higher set of expectations with our value added services. We understand your struggle to deliver quality health care and avoid medical malpractice claims. Working in partnership with your practice, we will address affordability issues regarding medical malpractice insurance, while improving safety and quality.
Product liability insurance protects you in case a product you produce or provide causes harm to a user or a user's property. A "product" is anything that is tangibly used, touched, or consumed. This type of insurance is recommended for every business that manufactures a product, but is especially important for companies that produce food, clothing, toys or anything else that could conceivably cause harm to someone.
Most business owners policies include limited product liability coverage. If, for some reason, you do not have this coverage through a business owner's policy and your product runs the risk of inflicting harm on other people, you may need to buy product liability separately. Similarly, if your product presents a higher risk of injury (for example, it contains a hazardous material), you may need to purchase additional coverage.
Professional liability insurance, also sometimes referred to as Errors and Omissions, is insurance to protect you and your company in the event a client alleges they have suffered a financial loss as a result of an error or an omission committed by you in the delivery of your professional services. Professional liability coverage is separate from a General Liability (GL) policy which would cover you mainly for bodily injury or property damage liability.
Professional Liability Insurance Quote
The general or public liability policy provides protection for claims of liability that are made by third parties. The policy provides defense protection even if the allegations are groundless. In addition the policy will pay any judgment up to the policy limit of coverage.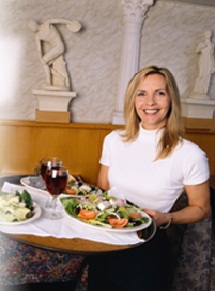 Today's restaurant environment is more complex than ever and you want to know you're covered for the unexpected occurrence.
Whether you run a small cafe or a national chain, you could be held liable for anything from contaminated or spoiled food to spilled coffee. That's why you deserve an insurance company with commercial restaurant insurance coverage specifically designed for the risks you face.
Eligible classes include, but are not limited to:
Whether you are planning a corporate event, holding a large rock concert, or organizing a local flower festival, you will need special event insurance to ensure that you are covered for unexpected occurrences that may spoil the success you and your company may receive when the big day arrives.
We work with many of the country's top-rated surety companies to secure:
Many companies are unaware that their current business and insurance policies most likely do not cover them for all of their technology-related risks. Our technology insurance portfolio offers coverage options tailored to fit your company's unique needs.
In today's technology-driven world, companies face a number of dynamic exposures. Whether it is faulty software, inappropriate advice, mis-configured firewalls or inadequate anti-virus software, hardware failure - companies are increasingly at risk. Claims are growing rapidly, leaving companies liable for expensive lawsuits.
We provide a broad range of coverages that are cost-effective and perfectly tailored for your business requirements if wholesaling or distributing. Get coverage specifically designed for today's wholesalers and distributors.
Our programs for wholesalers and distributors include exacting risk assessment and loss control expertise that can help reduce insurance costs for everyone from the small supplier to the large distributor.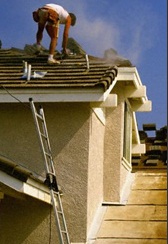 Workers' Compensation insurance protects employers from claims resulting from injuries to employees. It protects your business from lawsuits and provides employees with compensation for on-the-job injuries.
By law, most employers are required to provide coverage for lost wages and medical bills incurred as a result of on-the-job accidents or illnesses. For many businesses, this coverage is the largest part of its insurance expense.
Workers' Compensation Insurance Quote