Health Insurance

We offer a full line of health insurance plans for individuals and groups. All of our major carriers including Aetna, Anthem, Assurant, CareFirst, Kaiser Permanente, and United Health Care are available at competitive premiums. We will work with your and/or your company to develop a personalized plan that suits your individual needs.

Individual & Family Health Insurance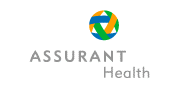 Individual & Family Health Insurance Plans, Short-Term Medical Insurance, and Fixed Indemnity Health Plans.
Click here for an online quote.
Group Health Insurance
Life, Health & Annuit
y Insurance Quotes
Insurance Checklist
Life, Disability, Health Insurance & Financial Services Checklist
Insurance Resources
Need to know what those insurance terms actually mean? Get answers to some of our most commonly asked questions in our Insurance Resources section.