Personal Insurance
Personal insurance products from PENTECO Insurance & Financial Services provides our customers with protection for their homes, automobiles and personal possessions, along with personal liability coverages.
How we serve you is as important as what we provide. First, we listen to you, then we discuss your needs and answer your questions. Next, we look at both your short-term and long-term objectives and help put your insurance and planning needs in perspective.
PENTECO offers complete Personal Insurance coverage to provide protection for all aspects of your busy life, and your lifestyle!
Wherever you go and whatever you do, PENTECO will be there with you!
PENTECO provides the following types of personal insurance protection:
This coverage has two parts. The first is the liability section of the policy. It covers your financial responsibility for injuring others and some coverage is required by most states.

The second part covers the car itself: comprehensive coverage reimburses losses from fire, theft or other perils; collision coverage pays to repair losses caused by an accident. Often this coverage is mandated by leasing companies or banks. There are also ancillary medical, car rental and other coverages which vary by state.

Utilizing high deductibles on the physical damage coverages can help reduce premiums. If you carry umbrella insurance, you must be sure that you carry the required amount of basic liability insurance to avoid a gap in coverage for a serious accident.
Our top rated insurance carriers provide our clients with affordable automobile insurance solutions for all types of drivers. We are committed to assisting our clients find the best coverage for their insurance dollars. Contact us for a free comparison quote to see how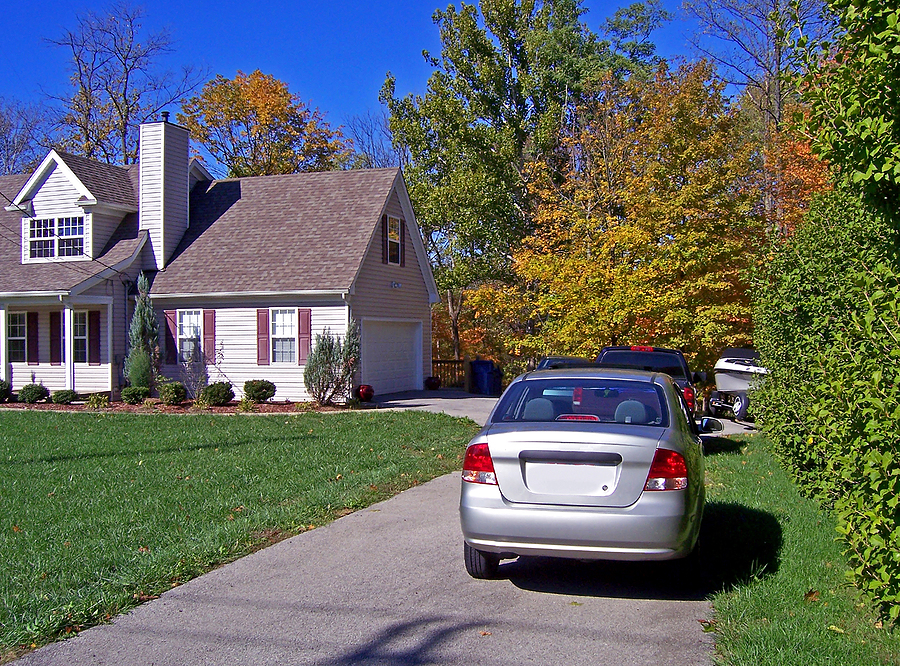 PENTECO can save you money.
Review our helpful Guide - Auto Insurance FAQ
If you have tangible assets, you need the protection of a homeowners policy. A well-written homeowners policy will pay to replace any of your personal property that is destroyed in a fire or other disaster. The policy will also be your first line of defense against a lawsuit from someone injured at your home.

The cost of this coverage is determined by many rating factors. The quality of the coverage, however, is determined by the quality of the insurer and whether the policy is written on a named perils or all-risk basis. A named-perils policy covers only those losses specifically cited in the contract. The all-risk policy works the opposite way -- unless a peril is specifically excluded, coverage is provided. The all-risk policy is broader and the burden of proof is on the carrier, not you, in the event of a loss.
Review our helpful guide - Is Your Home Properly Insured?
Condominium insurance provides coverage for your unit where your condominium association insurance stops. Your association typically insures the building and other common areas. You are responsible for the interior of your unit. Typically you need personal property and liability coverage. In addition to coverage for your floors, walls, cabinets and fixtures that your association's insurance probably will not cover.
Every association's insurance policy is different regarding what each unit owner is responsible for, so it is important to review your association policy and condominium by-laws carefully.
Many renters donít realize that if there is a fire or theft in their apartment or rental property that the landlordís insurance does not cover the loss of their personal belongings. Nor do some realize that they may be liable for persons injured on, or damages caused to, the premises. For a very low annual premium you can have peace of mind that your personal property will be protected in the event of theft or damage. Coverage includes protection for:
Review our Helpful Guide - Renter's Insurance Guide
Your possessions may be more valuable than you realize. Most homeowners policies offer limited coverage for personal articles such as jewelry, cameras, golf equipment, fine art and collectibles, and computer equipment. We can provide the additional protection you need.
A variety of property may be covered by valuable items coverage.
Artwork
Baseball cards
Books
Coins
Computer equipment
Firearms
Furs

Golf equipment
Jewelry
Memorabilia
Musical instruments
Oriental rugs
Silverware
Stamps
You don't have to be a millionaire to be sued like one. Million-dollar judgments against individuals for negligence are still relatively rare. However, receiving a lawsuit with a million-dollar demand is more common. If you receive such a court summons and you have only $100,000 of coverage, you may lose a lot of sleep.

Umbrella policies offer inexpensive "peace of mind" for most types of negligence claims. Automobile accidents are probably the most common source of serious claims. This policy supplements your basic automobile liability with extra million-dollar layers of protection. It also covers other types of catastrophic claims such as a neighbor's child drowning in your pool or the delivery man being seriously injured by falling over your child's toys.
Did you know that your homeowners insurance does not cover flood damage? Insurance against flood must be obtained separately. A flood insurance policy also reimburses you for the work that you and other family members did to sandbag your homes, move furniture and remove debris.

The Federal Emergency Management Agency's (FEMA) maps are important when it comes to flood insurance because if they show that your home sits in a 100-year flood plain, you must buy federal flood insurance in order to get a mortgage. If you live outside a high-risk zone, or if you no longer have a mortgage, flood insurance is optional.
Are you Prepared for the Upcoming Hurricane Season?
June 1 marks the first day of hurricane season
be sure you are prepared by reviewing our Hurricane Preparation Resources

.
A flood insurance policy normally takes 30 days from the date of purchase to go into effect. So donít wait until the last minute. Talk to PENTECO Today to start your Flood Insurance Policy.
Boat or Marine insurance is available for small boats, yachts, high performance powerboats, live-aboard houseboats, catamarans, or pontoons. Marine insurance will cover intended use including personal recreation, commercial, or charter vessels.

Boat policies can cover damage to your boat, motor, trailer, and personal effects in the boat. Available coverage includes liability, medical payments, injury to a water skier and damage to the boat itself, sometime called hull coverage. Availability varies by state and by insurance company. Even though boat insurance premiums are low, shopping your rate can sometimes save a substantial amount.
Whether youíre an enthusiast or a first-timer, having fun, being responsible and being safe is what itís all about. Being responsible includes finding the right insurance for your motorcycle.
We offer competitive rates and flexible pay plans for our adventurous motorcycle owners. Whether you ride on road or off, we provide coverage for every rider and every bike. We offer significant discounts for riderís associations, safety courses, instructors and homeowners.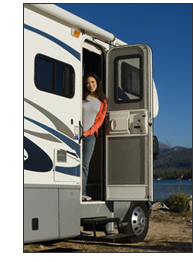 As much as you expend efforts to purchase your dream motor home, it is important to select appropriate motor home insurance policy. Legally speaking, you are required to have a certain minimum amount of coverage when you have your motor home registered. However, there are many insurance policies to ensure that your motor home obtains maximum coverage and protection. It is important to choose a policy that incorporates the recreational value of your motor home and does not treat it as another automobile.
Motor Home & RV Insurance Quote
Personal watercraft, such as jet skis and wave runners, are often our customer's first step into the boating world. Personal watercraft are extremely invigorating and fun for water lovers of all ages; however, they are not toys. Whether you are a first time boater or experienced captain, it is important that you have proper coverage for these vessels. PENTECO Insurance & Financial Services has policies that are geared specifically for your personal watercraft. Likewise, because of our expertise in this area we also have the ability to provide commercial marine insurance for companies that rent personal watercraft.